So you noticed something about a certain other choice awards…namely the fact that algorithms can suck sometimes. I wanted to give books by authors of color more recognition, particularly YA because there's only two (2!!) YA categories. Without further ado, here are the 2019 YA RELEASES BY AUTHORS OF COLOR AWARDS!
Why are you doing this?
I'm honestly so tired of seeing SO MANY great releases glossed over, simply because other books have more updates / "reviews." This is a chance for authors of color to gain more recognition! And I primarily read and review and am generally knowledgeable about YA, so that's why I am only doing YA releases.
What qualifies for these awards?
These awards, as the name suggests, are for young adult books released in 2019 and written by authors of color. Please do not try to submit anything else. I will go through all the write-in choices (only available for round 1) and check.
The categories are:
debut
contemporary
science fiction
fantasy
historical
mystery / thriller
2019-12-16T12:00:00
days
hours minutes seconds
until
THE WINNERS ARE ANNOUNCED
---
When can I vote?
Good question! Here are the dates for the awards:
ROUND 1: November 9 – November 16 (CLOSED)
ROUND 2: November 23 – November 30 (CLOSED)
ROUND 3: December 7 – December 14 (CLOSED)
You may have noticed the time lapses between the rounds. I'm currently at the busiest time of my semester (and yet I decided to do this…self-sabotage whomst?), so I wanted to give myself maximum time to go through results, format posts, create the next quiz, etc.
This is a very informal thing! I entirely decided to do it on a whim (again, I should really be focusing on my studies but whatever), and I'd love to do it next year, but we'll see. If you follow me on Twitter, I may or may not give updates on how everything's going.
Please feel free to spread the word about these awards! Sorry I don't have a catchy name; again I decided to do this like two days ago so everything's a rush job. Anyways, tell your friends to vote vote vote!
Vote in these other awards as well!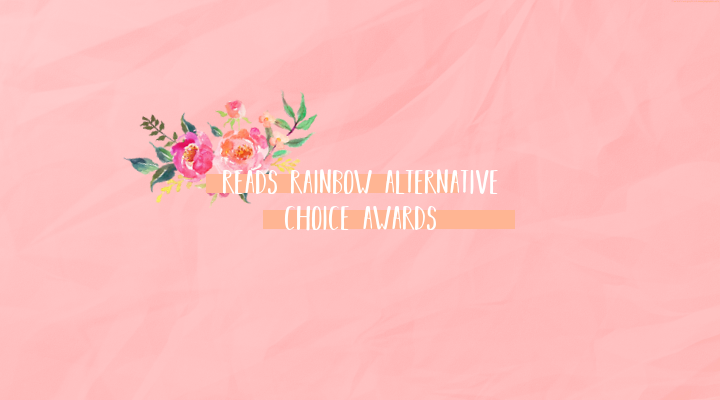 Reads Rainbow is hosting the Alternative Choice Awards for LGBTQ+ books of all genres released in 2019. It's open till December 9, so get your votes in ASAP!
---
Reader Voracious is hosting the Bookish Reader's Choice Awards with all sorts of awards! Nominations are open till November 30, and general voting opens on December 3. Go nominate your favorite books!