With a return to the Grishaverse through the release of King of Scars this year, I thought it was appropriate to make a post with a list of book recommendations for if you like the Shadow and Bone trilogy! This is a rather lengthy list, but I couldn't stop myself from recommending some amazing books.
EDIT: There is now a quiz per section! Be sure to take each one to narrow down your choices. Also, I update this post regularly with new recommendations!
This post was last updated January 27, 2021.
TABLE OF CONTENTS:
TAKE THE QUIZ(ZES):
HEROINE TO ANTIHEROINE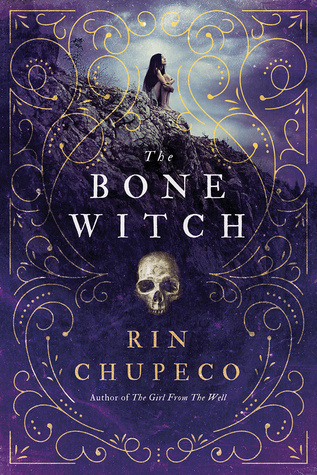 a sense of duty / saving the world, fantasy with magic
rep: Turkish-coded characters, gay side character, trans girl side character (book 3)
| read my reviews of book one and book two |
---
In the captivating start to a new, darkly lyrical fantasy series for readers of Leigh Bardugo and Sabaa Tahir, Tea can raise the dead, but resurrection comes at a price…
Let me be clear: I never intended to raise my brother from his grave, though he may claim otherwise. If there's anything I've learned from him in the years since, it's that the dead hide truths as well as the living.
When Tea accidentally resurrects her brother from the dead, she learns she is different from the other witches in her family. Her gift for necromancy means that she's a bone witch, a title that makes her feared and ostracized by her community. But Tea finds solace and guidance with an older, wiser bone witch, who takes Tea and her brother to another land for training.
In her new home, Tea puts all her energy into becoming an asha-one who can wield elemental magic. But dark forces are approaching quickly, and in the face of danger, Tea will have to overcome her obstacles…and make a powerful choice.
Forest of a Thousand Lanterns by Julie C. Dao
rep: East Asian-inspired world and characters
---
An East Asian fantasy reimagining of The Evil Queen legend about one peasant girl's quest to become Empress–and the darkness she must unleash to achieve her destiny.
Eighteen-year-old Xifeng is beautiful. The stars say she is destined for greatness, that she is meant to be Empress of Feng Lu. But only if she embraces the darkness within her. Growing up as a peasant in a forgotten village on the edge of the map, Xifeng longs to fulfill the destiny promised to her by her cruel aunt, the witch Guma, who has read the cards and seen glimmers of Xifeng's majestic future. But is the price of the throne too high?
Because in order to achieve greatness, she must spurn the young man who loves her and exploit the callous magic that runs through her veins–sorcery fueled by eating the hearts of the recently killed. For the god who has sent her on this journey will not be satisfied until his power is absolute.
The Poppy War by R.F. Kuang (adult)
rep: ownvoices Chinese-inspired world and characters
cw: racism, colourism, ableism, genocide, self-harm, suicide, graphic violence, decapitation, graphic description of mutilation, rape, infanticide, dismemberment, torture, drug use and drug addiction; please look more into the trigger warnings of this book because it can be very graphic
| read my reviews of book one, book two, and book three |
---
When Rin aced the Keju—the Empire-wide test to find the most talented youth to learn at the Academies—it was a shock to everyone: to the test officials, who couldn't believe a war orphan from Rooster Province could pass without cheating; to Rin's guardians, who believed they'd finally be able to marry her off and further their criminal enterprise; and to Rin herself, who realized she was finally free of the servitude and despair that had made up her daily existence. That she got into Sinegard—the most elite military school in Nikan—was even more surprising.
But surprises aren't always good.
Because being a dark-skinned peasant girl from the south is not an easy thing at Sinegard. Targeted from the outset by rival classmates for her color, poverty, and gender, Rin discovers she possesses a lethal, unearthly power—an aptitude for the nearly-mythical art of shamanism. Exploring the depths of her gift with the help of a seemingly insane teacher and psychoactive substances, Rin learns that gods long thought dead are very much alive—and that mastering control over those powers could mean more than just surviving school.
For while the Nikara Empire is at peace, the Federation of Mugen still lurks across a narrow sea. The militarily advanced Federation occupied Nikan for decades after the First Poppy War, and only barely lost the continent in the Second. And while most of the people are complacent to go about their lives, a few are aware that a Third Poppy War is just a spark away . . .
Rin's shamanic powers may be the only way to save her people. But as she finds out more about the god that has chosen her, the vengeful Phoenix, she fears that winning the war may cost her humanity . . . and that it may already be too late.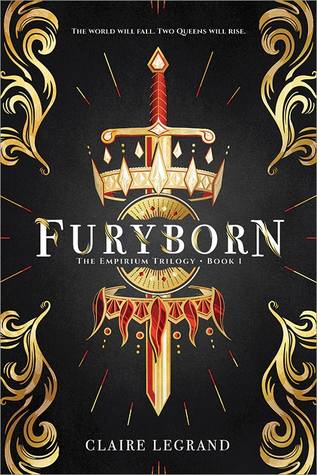 fantasy with magic
---
The stunningly original, must-read fantasy of 2018 follows two fiercely independent young women, centuries apart, who hold the power to save their world…or doom it.
When assassins ambush her best friend, Rielle Dardenne risks everything to save him, exposing herself as one of a pair of prophesied queens: a queen of light, and a queen of blood. To prove she is the Sun Queen, Rielle must endure seven elemental magic trials. If she fails, she will be executed…unless the trials kill her first.
One thousand years later, the legend of Queen Rielle is a fairy tale to Eliana Ferracora. A bounty hunter for the Undying Empire, Eliana believes herself untouchable–until her mother vanishes. To find her, Eliana joins a rebel captain and discovers that the evil at the empire's heart is more terrible than she ever imagined.
As Rielle and Eliana fight in a cosmic war that spans millennia, their stories intersect, and the shocking connections between them ultimately determine the fate of their world–and of each other.
You Must Not Miss by Katrina Leno
rep: trans boy side character, bisexual side character
cw: rape
---
Magpie Lewis started writing in her yellow notebook the day her family self-destructed. That was the night Eryn, Magpie's sister, skipped town and left her to fend for herself. That was the night of Brandon Phipp's party.
Now, Magpie is called a slut whenever she walks down the hallways of her high school, her former best friend won't speak to her, and she spends her lunch period with a group of misfits who've all been socially exiled like she has. And so, feeling trapped and forgotten, Magpie retreats to her notebook, dreaming up a place called Near.
Near is perfect–somewhere where her father never cheated, her mother never drank, and Magpie's own life never derailed so suddenly. She imagines Near so completely, so fully, that she writes it into existence, right in her own backyard. It's a place where she can have anything she wants…even revenge.
rep: brown-coded protagonist
---
I am tired of being used, hurt, and cast aside.
Adelina Amouteru is a survivor of the blood fever. A decade ago, the deadly illness swept through her nation. Most of the infected perished, while many of the children who survived were left with strange markings. Adelina's black hair turned silver, her lashes went pale, and now she has only a jagged scar where her left eye once was. Her cruel father believes she is a malfetto, an abomination, ruining their family's good name and standing in the way of their fortune. But some of the fever's survivors are rumored to possess more than just scars—they are believed to have mysterious and powerful gifts, and though their identities remain secret, they have come to be called the Young Elites.
Teren Santoro works for the king. As Leader of the Inquisition Axis, it is his job to seek out the Young Elites, to destroy them before they destroy the nation. He believes the Young Elites to be dangerous and vengeful, but it's Teren who may possess the darkest secret of all.
Enzo Valenciano is a member of the Dagger Society. This secret sect of Young Elites seeks out others like them before the Inquisition Axis can. But when the Daggers find Adelina, they discover someone with powers like they've never seen.
Adelina wants to believe Enzo is on her side, and that Teren is the true enemy. But the lives of these three will collide in unexpected ways, as each fights a very different and personal battle. But of one thing they are all certain: Adelina has abilities that shouldn't belong in this world. A vengeful blackness in her heart. And a desire to destroy all who dare to cross her.
It is my turn to use. My turn to hurt.
Give the Dark My Love by Beth Revis
When seventeen-year-old Nedra Brysstain leaves her home in the rural, northern territories of Lunar Island to attend the prestigious Yugen Academy, she has only one goal in mind: learn the trade of medicinal alchemy. A scholarship student matriculating with the children of Lunar Island's wealthiest and most powerful families, Nedra doesn't quite fit in with the other kids at Yugen, who all look down on her.
All, except for Greggori "Grey" Astor. Grey is immediately taken by the brilliant and stubborn Nedra, who he notices is especially invested in her studies. And that's for a good reason: a deadly plague has been sweeping through the North, and it's making its way toward the cities. With her family's life–and the lives of all of Lunar Island's citizens–on the line, Nedra is determined to find a cure for the plague.
Grey and Nedra continue to grow closer, but as the sickness spreads and the body count rises, Nedra becomes desperate to find a cure. Soon, she finds herself diving into alchemy's most dangerous corners–and when she turns to the most forbidden practice of all, necromancy, even Grey might not be able to pull her from the darkness.
AMAZING CHARACTER ARC / AMAZING PROSE
Girl, Serpent, Thorn by Melissa Bashardoust
rep: ownvoices Persian-inspired world and characters, bisexual protagonist, wlw love interest
---
A captivating and utterly original fairy tale about a girl cursed to be poisonous to the touch, and who discovers what power might lie in such a curse…
There was and there was not, as all stories begin, a princess cursed to be poisonous to the touch. But for Soraya, who has lived her life hidden away, apart from her family, safe only in her gardens, it's not just a story.
As the day of her twin brother's wedding approaches, Soraya must decide if she's willing to step outside of the shadows for the first time. Below in the dungeon is a demon who holds knowledge that she craves, the answer to her freedom. And above is a young man who isn't afraid of her, whose eyes linger not with fear, but with an understanding of who she is beneath the poison.
Soraya thought she knew her place in the world, but when her choices lead to consequences she never imagined, she begins to question who she is and who she is becoming…human or demon. Princess or monster.
fantasy with magic
rep: ownvoices Korean setting and characters
---
A fresh and addictive fantasy-romance set in modern-day Seoul.
Eighteen-year-old Gu Miyoung has a secret–she's a gumiho, a nine-tailed fox who must devour the energy of men in order to survive. Because so few believe in the old tales anymore, and with so many evil men no one will miss, the modern city of Seoul is the perfect place to hide and hunt.
But after feeding one full moon, Miyoung crosses paths with Jihoon, a human boy, being attacked by a goblin deep in the forest. Against her better judgment, she violates the rules of survival to rescue the boy, losing her fox bead–her gumiho soul–in the process.
Jihoon knows Miyoung is more than just a beautiful girl–he saw her nine tails the night she saved his life. His grandmother used to tell him stories of the gumiho, of their power and the danger they pose to humans. He's drawn to her anyway.
With murderous forces lurking in the background, Miyoung and Jihoon develop a tenuous friendship that blossoms into something more. But when a young shaman tries to reunite Miyoung with her bead, the consequences are disastrous . . . forcing Miyoung to choose between her immortal life and Jihoon's.
rep: ownvoices Moroccan-inspired world and characters
| read my reviews of book one and book two |
---
In a star system dominated by the brutal Vathek empire, eighteen-year-old Amani is a dreamer. She dreams of what life was like before the occupation; she dreams of writing poetry like the old-world poems she adores; she dreams of receiving a sign from Dihya that one day, she, too, will have adventure, and travel beyond her isolated moon.
But when adventure comes for Amani, it is not what she expects: she is kidnapped by the regime and taken in secret to the royal palace, where she discovers that she is nearly identical to the cruel half-Vathek Princess Maram. The princess is so hated by her conquered people that she requires a body double, someone to appear in public as Maram, ready to die in her place.
As Amani is forced into her new role, she can't help but enjoy the palace's beauty—and her time with the princess' fiancé, Idris. But the glitter of the royal court belies a world of violence and fear. If Amani ever wishes to see her family again, she must play the princess to perfection…because one wrong move could lead to her death.
fantasy with magic
rep: ownvoices Black protagonist, bisexual main character, lesbian Taiwanese-American side character, gay side character, nonbinary side character, bisexual side character, wlw side character
cw: death of a parent (mother), racism, mentions of child abuse, flashback to rape scene (not explicit/graphic)
---
After her mother dies in an accident, sixteen-year-old Bree Matthews wants nothing to do with her family memories or childhood home. A residential program for bright high schoolers at UNC–Chapel Hill seems like the perfect escape—until Bree witnesses a magical attack her very first night on campus.
A flying demon feeding on human energies.
A secret society of so called "Legendborn" students that hunt the creatures down.
And a mysterious teenage mage who calls himself a "Merlin" and who attempts—and fails—to wipe Bree's memory of everything she saw.
The mage's failure unlocks Bree's own unique magic and a buried memory with a hidden connection: the night her mother died, another Merlin was at the hospital. Now that Bree knows there's more to her mother's death than what's on the police report, she'll do whatever it takes to find out the truth, even if that means infiltrating the Legendborn as one of their initiates.
She recruits Nick, a self-exiled Legendborn with his own grudge against the group, and their reluctant partnership pulls them deeper into the society's secrets—and closer to each other. But when the Legendborn reveal themselves as the descendants of King Arthur's knights and explain that a magical war is coming, Bree has to decide how far she'll go for the truth and whether she should use her magic to take the society down—or join the fight.
Tess of the Road by Rachel Hartman
rep: polyamorous side characters
cw: rape
---
Meet Tess, a brave new heroine from beloved epic fantasy author Rachel Hartman.
In the medieval kingdom of Goredd, women are expected to be ladies, men are their protectors, and dragons get to be whomever they want. Tess, stubbornly, is a troublemaker. You can't make a scene at your sister's wedding and break a relative's nose with one punch (no matter how pompous he is) and not suffer the consequences. As her family plans to send her to a nunnery, Tess yanks on her boots and sets out on a journey across the Southlands, alone and pretending to be a boy.
Where Tess is headed is a mystery, even to her. So when she runs into an old friend, it's a stroke of luck. This friend is a quigutl—a subspecies of dragon—who gives her both a purpose and protection on the road. But Tess is guarding a troubling secret. Her tumultuous past is a heavy burden to carry, and the memories she's tried to forget threaten to expose her to the world in more ways than one.
Returning to the fascinating world she created in the award-winning and New York Times bestselling Seraphina, Rachel Hartman introduces readers to a new character and a new quest, pushing the boundaries of genre once again in this wholly original fantasy.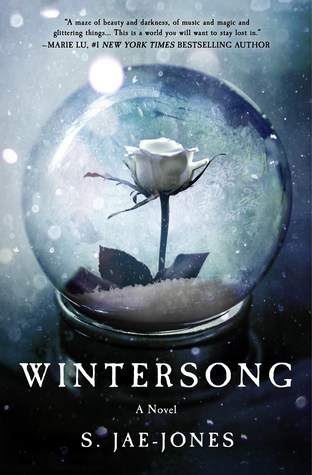 The last night of the year. Now the days of winter begin and the Goblin King rides abroad, searching for his bride….
All her life, Liesl has heard tales of the beautiful, dangerous Goblin King. They've enraptured her mind and spirit and inspired her musical compositions. Now eighteen and helping to run her family's inn, Liesel can't help but feel that her musical dreams and childhood fantasies are slipping away.
But when her own sister is taken by the Goblin King, Liesl has no choice but to journey to the Underground to save her. Drawn to the strange, captivating world she finds–and the mysterious man who rules it–she soon faces an impossible decision. With time and the old laws working against her, Liesl must discover who she truly is before her fate is sealed.
Dark, romantic, and powerful, Wintersong will sweep you away into a world you won't soon forget.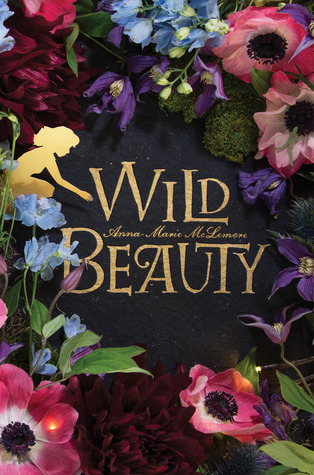 Wild Beauty by Anna-Marie McLemore
rep: ownvoices Latinx bisexual protagonist and characters, genderqueer love interest
---
Love grows such strange things.
For nearly a century, the Nomeolvides women have tended the grounds of La Pradera, the lush estate gardens that enchant guests from around the world. They've also hidden a tragic legacy: if they fall in love too deeply, their lovers vanish. But then, after generations of vanishings, a strange boy appears in the gardens.
The boy is a mystery to Estrella, the Nomeolvides girl who finds him, and to her family, but he's even more a mystery to himself; he knows nothing more about who he is or where he came from than his first name. As Estrella tries to help Fel piece together his unknown past, La Pradera leads them to secrets as dangerous as they are magical in this stunning exploration of love, loss, and family.
The Books of Ambha by Tasha Suri (adult)
a sense of duty / saving the world
rep: ownvoices Indian-inspired world and characters
| read my review of book two here |
---
A nobleman's daughter with magic in her blood. An empire built on the dreams of enslaved gods. Empire of Sand is Tasha Suri's captivating, Mughal India-inspired debut fantasy.
The Amrithi are outcasts; nomads descended of desert spirits, they are coveted and persecuted throughout the Empire for the power in their blood. Mehr is the illegitimate daughter of an imperial governor and an exiled Amrithi mother she can barely remember, but whose face and magic she has inherited.
When Mehr's power comes to the attention of the Emperor's most feared mystics, she must use every ounce of will, subtlety, and power she possesses to resist their cruel agenda.
Should she fail, the gods themselves may awaken seeking vengeance…
Empire of Sand is a lush, dazzling fantasy novel perfect for readers of City of Brass and The Wrath & the Dawn.
A SENSE OF DUTY / SAVING THE WORLD
Crownchasers by Rebecca Coffindaffer
rep: pansexual protagonist, gay side characters, wlw side characters
cw: alcohol use, blood/gore, death/loss of a loved one, emotional withholding from a parental figure, murder, guilt and trauma, science fiction-related violence (i.e., blasters, spaceship battles, etc.)
---
A deadly competition for the throne will determine more than just the fate of the empire in this riveting duology opener, perfect for fans of The Hunger Games, Aurora Rising, and Three Dark Crowns.
Alyssa Farshot has spent her whole life trying to outrun her family legacy. Her mother sacrificed everything to bring peace to the quadrant, and her uncle has successfully ruled as emperor for decades. But the last thing Alyssa wants is to follow in their footsteps as the next in line for the throne. Why would she choose to be trapped in a palace when she could be having wild adventures exploring a thousand-and-one planets in her own ship?
But when Alyssa's uncle becomes gravely ill, his dying wish surprises the entire galaxy. Instead of naming her as his successor, he calls for a crownchase, the first in seven centuries. Representatives from each of the empire's prime families—including Alyssa—are thrown into a race to find the royal seal, which has been hidden somewhere in the empire. The first to find the seal wins the throne.
Alyssa's experience as an explorer makes her the favorite to win the crown she never wanted. And though she doesn't want to be empress, her duty to her uncle compels her to participate in this one last epic adventure. But when the chase turns deadly, it's clear that more than just the fate of the empire is at stake. Alyssa is on her most important quest yet—and only time will tell if she'll survive it.
We Hunt the Flame by Hafsah Faizal
rep: Ancient Arabian-inspired setting and characters
---
People lived because she killed.
People died because he lived.
Zafira is the Hunter, disguising herself as a man when she braves the cursed forest of the Arz to feed her people. Nasir is the Prince of Death, assassinating those foolish enough to defy his autocratic father, the king. If Zafira was exposed as a girl, all of her achievements would be rejected; if Nasir displayed his compassion, his father would punish him in the most brutal of ways.
Both are legends in the kingdom of Arawiya—but neither wants to be.
War is brewing, and the Arz sweeps closer with each passing day, engulfing the land in shadow. When Zafira embarks on a quest to uncover a lost artifact that can restore magic to her suffering world and stop the Arz, Nasir is sent by the king on a similar mission: retrieve the artifact and kill the Hunter. But an ancient evil stirs as their journey unfolds—and the prize they seek may pose a threat greater than either can imagine.
Set in a richly detailed world inspired by ancient Arabia, We Hunt the Flame is a gripping debut of discovery, conquering fear, and taking identity into your own hands.
Dark of the West by Joanna Hathaway
rep: biracial protagonist, brown-coded side character, gay side character
| read my reviews of book one, book two, and book three |
---
He was raised in revolution. She was raised in a palace. Can their love stop a war? Code Name Veritymeets The Winner's Curse in Joanna Hathaway's Dark of the West, a breathtaking YA fantasy debut.
Aurelia Isendare is a princess of a small kingdom in the North, raised in privilege but shielded from politics as her brother prepares to step up to the throne. Halfway around the world, Athan Dakar, the youngest son of a ruthless general, is a fighter pilot longing for a life away from the front lines. When Athan's mother is shot and killed, his father is convinced it's the work of his old rival, the Queen of Etania—Aurelia's mother. Determined to avenge his wife's murder, he devises a plot to overthrow the Queen, a plot which sends Athan undercover to Etania to gain intel from her children.
Athan's mission becomes complicated when he finds himself falling for the girl he's been tasked with spying upon. Aurelia feels the same attraction, all the while desperately seeking to stop the war threatening to break between the Southern territory and the old Northern kingdoms that control it—a war in which Athan's father is determined to play a role. As diplomatic ties manage to just barely hold, the two teens struggle to remain loyal to their families and each other as they learn that war is not as black and white as they've been raised to believe.
Descendant of the Crane by Joan He
rep: ownvoices Chinese-inspired world and characters
---
Tyrants cut out hearts. Rulers sacrifice their own.
Princess Hesina of Yan has always been eager to shirk the responsibilities of the crown, dreaming of an unremarkable life. But when her beloved father is found dead, she's thrust into power, suddenly the queen of a surprisingly unstable kingdom. What's more, Hesina believes that her father was murdered—and that the killer is someone close to her.
Hesina's court is packed full of dissemblers and deceivers eager to use the king's death for political gain, each as plausibly guilty as the next. Her advisers would like her to blame the neighboring kingdom of Kendi'a, whose ruler has been mustering for war. Determined to find her father's actual killer, Hesina does something desperate: she enlists the aid of a soothsayer—a treasonous act, punishable by
death, since magic was outlawed centuries ago.
Using the information provided by the sooth, and uncertain if she can trust her family, Hesina turns to Akira—a brilliant investigator who's also a convicted criminal with secrets of his own. With the future of Yan at stake, can Hesina find justice for her father? Or will the cost be too high?
rep: ownvoices Nigerian-inspired setting and characters; various cultures represented (African, Korean, Indian, etc.); biromantic asexual side character
cw: child abuse (neglect), mentions of parental abuse (physical)
---
Nothing is more important than loyalty. But what if you've sworn to protect the one you were born to destroy?
Tarisai has always longed for the warmth of a family. She was raised in isolation by a mysterious, often absent mother known only as The Lady. The Lady sends her to the capital of the global empire of Aritsar to compete with other children to be chosen as one of the Crown Prince's Council of 11. If she's picked, she'll be joined with the other Council members through the Ray, a bond deeper than blood. That closeness is irresistible to Tarisai, who has always wanted to belong somewhere. But The Lady has other ideas, including a magical wish that Tarisai is compelled to obey: Kill the Crown Prince once she gains his trust. Tarisai won't stand by and become someone's pawn—but is she strong enough to choose a different path for herself?
A Spark of White Fire by Sangu Mandanna
amazing character arc / amazing prose
rep: ownvoices Indian-inspired world and characters, lesbian side character, bisexual side character
| read my reviews of book one and book two |
---
In a universe of capricious gods, dark moons, and kingdoms built on the backs of spaceships, a cursed queen sends her infant daughter away, a jealous uncle steals the throne of Kali from his nephew, and an exiled prince vows to take his crown back.
Raised alone and far away from her home on Kali, Esmae longs to return to her family. When the King of Wychstar offers to gift the unbeatable, sentient warship Titania to a warrior that can win his competition, she sees her way home: she'll enter the competition, reveal her true identity to the world, and help her famous brother win back the crown of Kali.
It's a great plan. Until it falls apart.
Inspired by the Mahabharata and other ancient Indian stories, A Spark of White Fire is a lush, sweeping space opera about family, curses, and the endless battle between jealousy and love.
Gearbreakers by Zoe Hana Mikuta
rep: ownvoices wlw Korean protagonist, wlw protagonist
[ out June 29, 2021 ]
---
Two girls on opposite sides of a war discover they're fighting for a common purpose–and falling for each other–in Zoe Hana Mikuta's high-octane debut Gearbreakers, perfect for fans of Pacific Rim, Pierce Brown's Red Rising Saga, and Marie Lu's Legend series.
We went past praying to deities and started to build them instead...
The shadow of Godolia's tyrannical rule is spreading, aided by their giant mechanized weapons known as Windups. War and oppression are everyday constants for the people of the Badlands, who live under the thumb of their cruel Godolia overlords.
Eris Shindanai is a Gearbreaker, a brash young rebel who specializes in taking down Windups from the inside. When one of her missions goes awry and she finds herself in a Godolia prison, Eris meets Sona Steelcrest, a cybernetically enhanced Windup pilot. At first Eris sees Sona as her mortal enemy, but Sona has a secret: She has intentionally infiltrated the Windup program to destroy Godolia from within.
As the clock ticks down to their deadliest mission yet, a direct attack to end Godolia's reign once and for all, Eris and Sona grow closer–as comrades, friends, and perhaps something more…
amazing character arc / amazing prose
| read my review of book one and book two |
---
Game of Thrones meets Red Rising in a debut young adult fantasy that's full of rivalry, romance… and dragons.
Annie and Lee were just children when a brutal revolution changed their world, giving everyone—even the lowborn—a chance to test into the governing class of dragonriders.
Now they are both rising stars in the new regime, despite backgrounds that couldn't be more different. Annie's lowborn family was executed by dragonfire, while Lee's aristocratic family was murdered by revolutionaries. Growing up in the same orphanage forged their friendship, and seven years of training have made them rivals for the top position in the dragonriding fleet.
But everything changes when survivors from the old regime surface, bent on reclaiming the city.
With war on the horizon and his relationship with Annie changing fast, Lee must choose to kill the only family he has left or to betray everything he's come to believe in. And Annie must decide whether to protect the boy she loves . . . or step up to be the champion her city needs.
From debut author Rosaria Munda comes a gripping adventure that calls into question which matters most: the family you were born into, or the one you've chosen.
Down Comes the Night by Allison Saft
amazing character arc / amazing prose, fantasy with magic
rep: bisexual protagonist, wlw side character
cw: gore, murder, implied torture, detailed descriptions of surgical procedures
---
He saw the darkness in her magic. She saw the magic in his darkness.
Wren Southerland's reckless use of magic has cost her everything: she's been dismissed from the Queen's Guard and separated from her best friend—the girl she loves. So when a letter arrives from a reclusive lord, asking Wren to come to his estate, Colwick Hall, to cure his servant from a mysterious illness, she seizes her chance to redeem herself.
The mansion is crumbling, icy winds haunt the caved-in halls, and her eccentric host forbids her from leaving her room after dark. Worse, Wren's patient isn't a servant at all but Hal Cavendish, the infamous Reaper of Vesria and her kingdom's sworn enemy. Hal also came to Colwick Hall for redemption, but the secrets in the estate may lead to both of their deaths.
With sinister forces at work, Wren and Hal realize they'll have to join together if they have any hope of saving their kingdoms. But as Wren circles closer to the nefarious truth behind Hal's illness, they realize they have no escape from the monsters within the mansion. All they have is each other, and a startling desire that could be their downfall.
Allison Saft's Down Comes the Night is a snow-drenched romantic fantasy that keeps you racing through the pages long into the night.
Love makes monsters of us all.
The Epic Crush of Genie Lo by F.C. Yee
sarcastic, dry protagonists
rep: ownvoices Chinese-American protagonist, main characters, and side characters
| read my reviews of book one and book two|
---
Genie Lo is one among droves of Ivy-hopeful overachievers in her sleepy Bay Area suburb. You know, the type who wins. When she's not crushing it at volleyball or hitting the books, Genie is typically working on how to crack the elusive Harvard entry code.
But when her hometown comes under siege from hellspawn straight out of Chinese folklore, her priorities are dramatically rearranged. Enter Quentin Sun, a mysterious new kid in class who becomes Genie's self-appointed guide to battling demons. While Genie knows Quentin only as an attractive transfer student with an oddly formal command of the English language, in another reality he is Sun Wukong, the mythological Monkey King incarnate—right down to the furry tale and penchant for peaches.
Suddenly, acing the SATs is the least of Genie's worries. The fates of her friends, family, and the entire Bay Area all depend on her summoning an inner power that Quentin assures her is strong enough to level the very gates of Heaven. But every second Genie spends tapping into the secret of her true nature is a second in which the lives of her loved ones hang in the balance.
SARCASTIC, DRY PROTAGONISTS
Not Now, Not Ever by Lily Anderson
rep: ownvoices Black protagonist and side character
---
The sequel to The Only Thing Worse than Me Is You, inspired by The Importance of Being Earnest.
Elliot Gabaroche is very clear on what she isn't going to do this summer.
1. She isn't going to stay home in Sacramento, where she'd have to sit through her stepmother's sixth community theater production of The Importance of Being Earnest.
2. She isn't going to mock trial camp at UCLA.
3. And she certainly isn't going to the Air Force summer program on her mother's base in Colorado Springs. As cool as it would be to live-action-role-play Ender's Game, Ellie's seen three generations of her family go through USAF boot camp up close, and she knows that it's much less Luke/Yoda/"feel the force," and much more one hundred push-ups on three days of no sleep. And that just isn't appealing, no matter how many Xenomorphs from Alien she'd be able to defeat afterwards.
What she is going to do is pack up her attitude, her favorite Octavia Butler novels, and her Jordans, and go to summer camp. Specifically, a cutthroat academic-decathlon-like competition for a full scholarship to Rayevich College, the only college with a Science Fiction Literature program. And she's going to start over as Ever Lawrence, on her own terms, without the shadow of all her family's expectations. Because why do what's expected of you when you can fight other genius nerds to the death for a shot at the dream you're sure your family will consider a complete waste of time?
This summer's going to be great.
amazing character arc / amazing prose, a sense of duty / saving the world, fantasy with magic
---
Gelya is a Vessel, a girl who channels the word of the One True God through song. Cloistered with the other Vessels of her faith, she believes—as all Ovinists do—that a saint imprisoned Elath the Great Demon centuries ago, saving humanity from earthly temptation.
When Gelya stumbles into a deadly cover-up by the Ovinists' military, she reluctantly teams up with Tavik, an enemy soldier, to survive. Tavik believes that Elath is actually a mother goddess who must be set free, but while he succeeds in opening Her prison, he inadvertently turns Gelya into Elath's unwilling human vessel.
Now the church that raised Gelya considers her a threat. In a race against the clock, she and Tavik must find a way to exorcise Elath's presence from her body. But will this release stop the countdown to the end of the world, or will it be the cause of the earth's destruction? And as Tavik and Gelya grow closer, another question lingers between them: What will become of Gelya?
A dark, epic fantasy about a girl who must reevaluate everything she believes after she is betrayed and hunted by the religion that raised her—from Megan Bannen, author of The Bird and the Blade. Perfect for fans of The Winner's Curse and The Girl of Fire and Thorns.
The Curse Workers series by Holly Black
Cassel comes from a family of curse workers: people who have the power to change your emotions, your memories, your luck, by the slightest touch of their hands. And since curse work is illegal, they're all criminals. Many become mobsters and con artists. But not Cassel. He hasn't got magic, so he's an outsider; the straight kid in a crooked family. You just have to ignore one small detail – he killed his best friend, Lila, three years ago.
Cassel has carefully built up a facade of normalcy, blending into the crowd. But his facade starts to crumble when he finds himself sleepwalking, propelled into the night by terrifying dreams about a white cat that wants to tell him something. He's noticing other disturbing things, too, including the strange behavior of his two brothers. They are keeping secrets from him. As Cassel begins to suspect he's part of a huge con game, he must unravel his past and his memories. To find out the truth, Cassel will have to outcon the conmen.
In Other Lands by Sarah Rees Brennan
a sense of duty / saving the world,
fantasy with magic
rep: bisexual protagonist, gay main character/love interest, gay side character
---
"What's your name?"
"Serene."
"Serena?" Elliot asked.
"Serene," said Serene. "My full name is Serene-Heart-in-the-Chaos-of-Battle."
Elliot's mouth fell open. "That is badass."
The Borderlands aren't like anywhere else. Don't try to smuggle a phone or any other piece of technology over the wall that marks the Border—unless you enjoy a fireworks display in your backpack. (Ballpoint pens are okay.) There are elves, harpies, and—best of all as far as Elliot is concerned—mermaids.
Elliot? Who's Elliot? Elliot is thirteen years old. He's smart and just a tiny bit obnoxious. Sometimes more than a tiny bit. When his class goes on a field trip and he can see a wall that no one else can see, he is given the chance to go to school in the Borderlands.
It turns out that on the other side of the wall, classes involve a lot more weaponry and fitness training and fewer mermaids than he expected. On the other hand, there's Serene-Heart-in-the-Chaos-of-Battle, an elven warrior who is more beautiful than anyone Elliot has ever seen, and then there's her human friend Luke: sunny, blond, and annoyingly likeable. There are lots of interesting books. There's even the chance Elliot might be able to change the world.
The Lynburn Legacy by Sarah Rees Brennan
fantasy with magic
rep: one-fourth Japanese protagonist and side characters, lesbian main character, bisexual main character
---
Kami Glass loves someone she's never met… a boy she's talked to in her head ever since she was born. She wasn't silent about her imaginary friend during her childhood, and is thus a bit of an outsider in her sleepy English town of Sorry-in-the-Vale. Still, Kami hasn't suffered too much from not fitting in. She has a best friend, runs the school newspaper, and is only occasionally caught talking to herself. Her life is in order, just the way she likes it, despite the voice in her head.
But all that changes when the Lynburns return.
The Lynburn family has owned the spectacular and sinister manor that overlooks Sorry-in-the-Vale for centuries. The mysterious twin sisters who abandoned their ancestral home a generation ago are back, along with their teenage sons, Jared and Ash, one of whom is eerily familiar to Kami. Kami is not one to shy away from the unknown—in fact, she's determined to find answers for all the questions Sorry-in-the-Vale is suddenly posing. Who is responsible for the bloody deeds in the depths of the woods? What is her own mother hiding? And now that her imaginary friend has become a real boy, does she still love him? Does she hate him? Can she trust him?
Beyond the Ruby Veil by Mara Fitzgerald
a sense of duty / saving the world
rep: lesbian protagonist, gay main character, wlw main character
cw: blood magic, gore, magic using self-harm, full list here
---
A dark, queer YA fantasy that's perfect for fans of the Three Dark Crowns series and Wicked Saints. After Emanuela Ragno kills the one person in Occhia who can create water, she must find a way to save her city from dying of thirst.
Cunning and unapologetic, Emanuela Ragno is a socialite who plays by her own rules. In her most ambitious move yet, she's about to marry Alessandro Morandi, her childhood best friend and the heir to the wealthiest house in Occhia. Emanuela doesn't care that she and her groom are both gay, because she doesn't want a love match. She wants power, and through Ale, she'll have it all.
But Emanuela has a secret that could shatter her plans. In her city of Occhia, the only source of water is the watercrea, a mysterious being who uses magic to make water from blood. When their first bruise-like omen appears on their skin, all Occhians must surrender themselves to the watercrea to be drained of life. Everyone throughout history has obeyed this law for the greater good. Everyone except Emanuela. She's kept the tiny omen on her hip out of sight for years.
When the watercrea exposes Emanuela during her wedding ceremony and takes her to be sacrificed, Emanuela fights back…and kills her. Before everyone in Occhia dies of thirst, Emanuela and Ale must travel through the mysterious, blood-red veil that surrounds their city to uncover the source of the watercrea's power and save their people—no matter what it takes.
a sense of duty / saving the world
rep: ownvoices Chinese protagonist, biracial (Mexican, white) love interest, bisexual Korean main character, wlw side character
| read my review of book two |
---
Business is booming for Prudence Wu.
A black-market-media smuggler and scholarship student at the prestigious New Columbia Preparatory Academy, Pru is lucky to live in the Barricade Coalition where she is free to study, read, watch, and listen to whatever she wants. But between essays and exams, she chooses to spend her breaks sweet-talking border patrol with her best friend, Anabel, in order to sell banned media to the less fortunate citizens of the United Continental Confederacy, Inc.
When a drop-off goes awry, Pru narrowly escapes UCC enforcers to find that her rescuer is, of all things, a sentient cybernetic dragon. On the one hand, Pru is lucky not to be in prison, or worse. On the other, the dragon seems to have imprinted on her permanently, which means she has no choice but to be its pilot.
Drawn into a revolution she has no real interest in leading, Pru, Anabel, and friends Alex and Cat become key players in a brewing conflict with the UCC as the corporate government develops advanced weaponry more terrifying and grotesque than Pru could have ever imagined.
The Queen's Thief series by Megan Whalen Turner
The king's scholar, the magus, believes he knows the site of an ancient treasure. To attain it for his king, he needs a skillful thief, and he selects Gen from the king's prison. The magus is interested only in the thief's abilities.
What Gen is interested in is anyone's guess. Their journey toward the treasure is both dangerous and difficult, lightened only imperceptibly by the tales they tell of the old gods and goddesses.
FANTASY WITH MAGIC
The Candle and the Flame by Nafiza Azad
amazing character arc / amazing prose
rep: ownvoices Asian-inspired world and characters
---
Fatima lives in the city of Noor, a thriving stop along the Silk Road. There the music of myriad languages fills the air, and people of all faiths weave their lives together. However, the city bears scars of its recent past, when the chaotic tribe of Shayateen djinn slaughtered its entire population — except for Fatima and two other humans. Now ruled by a new maharajah, Noor is protected from the Shayateen by the Ifrit, djinn of order and reason, and by their commander, Zulfikar.
But when one of the most potent of the Ifrit dies, Fatima is changed in ways she cannot fathom, ways that scare even those who love her. Oud in hand, Fatima is drawn into the intrigues of the maharajah and his sister, the affairs of Zulfikar and the djinn, and the dangers of a magical battlefield.
Nafiza Azad weaves an immersive tale of magic and the importance of names; fiercely independent women; and, perhaps most importantly, the work for harmony within a city of a thousand cultures and cadences.
The Gilded Wolves by Roshani Chokshi
amazing character arc / amazing prose
rep: biracial (Algerian, French) protagonist, bisexual biracial (Filipino (ownvoices), Spanish) protagonist, ownvoices Indian (Tamil) protagonist, Jewish protagonist, mlm biracial (Haitian, French) main character
| read my reviews of book one and book two |
---
Set in a darkly glamorous world, The Gilded Wolves is full of mystery, decadence, and dangerous but thrilling adventure.
Paris, 1889: The world is on the cusp of industry and power, and the Exposition Universelle has breathed new life into the streets and dredged up ancient secrets. In this city, no one keeps tabs on secrets better than treasure-hunter and wealthy hotelier, Séverin Montagnet-Alarie. But when the all-powerful society, the Order of Babel, seeks him out for help, Séverin is offered a treasure that he never imagined: his true inheritance.
To find the ancient artifact the Order seeks, Séverin will need help from a band of experts: An engineer with a debt to pay. A historian who can't yet go home. A dancer with a sinister past. And a brother in all but blood, who might care too much.
Together, they'll have to use their wits and knowledge to hunt the artifact through the dark and glittering heart of Paris. What they find might change the world, but only if they can stay alive.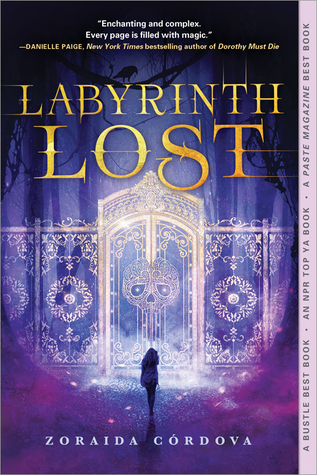 Labyrinth Lost by Zoraida Córdova
rep: ownvoices Latinx protagonist and side characters
---
Nothing says Happy Birthday like summoning the spirits of your dead relatives.
Alex is a bruja, the most powerful witch in a generation…and she hates magic. At her Deathday celebration, Alex performs a spell to rid herself of her power. But it backfires. Her whole family vanishes into thin air, leaving her alone with Nova, a brujo boy she can't trust. A boy whose intentions are as dark as the strange marks on his skin.
The only way to get her family back is to travel with Nova to Los Lagos, a land in-between, as dark as Limbo and as strange as Wonderland…
All the Stars and Teeth by Adalyn Grace
rep: wlw side character
| read my review here |
---
Set in a kingdom where danger lurks beneath the sea, mermaids seek vengeance with song, and magic is a choice, Adalyn Grace's All the Stars and Teeth is a thrilling fantasy for fans of Stephanie Garber's Caraval and Sarah J. Maas's Throne of Glass series.
She will reign.
As princess of the island kingdom Visidia, Amora Montara has spent her entire life training to be High Animancer—the master of souls. The rest of the realm can choose their magic, but for Amora, it's never been a choice. To secure her place as heir to the throne, she must prove her mastery of the monarchy's dangerous soul magic.
When her demonstration goes awry, Amora is forced to flee. She strikes a deal with Bastian, a mysterious pirate: he'll help her prove she's fit to rule, if she'll help him reclaim his stolen magic.
But sailing the kingdom holds more wonder—and more peril—than Amora anticipated. A destructive new magic is on the rise, and if Amora is to conquer it, she'll need to face legendary monsters, cross paths with vengeful mermaids, and deal with a stow-away she never expected… or risk the fate of Visidia and lose the crown forever.
I am the right choice. The only choice. And I will protect my kingdom.
Spin the Dawn by Elizabeth Lim
rep: ownvoices Chinese-inspired world and characters
---
Project Runway meets Mulan in this sweeping YA fantasy about a young girl who poses as a boy to compete for the role of imperial tailor and embarks on an impossible journey to sew three magic dresses, from the sun, the moon, and the stars.
Maia Tamarin dreams of becoming the greatest tailor in the land, but as a girl, the best she can hope for is to marry well. When a royal messenger summons her ailing father, once a tailor of renown, to court, Maia poses as a boy and takes his place. She knows her life is forfeit if her secret is discovered, but she'll take that risk to achieve her dream and save her family from ruin. There's just one catch: Maia is one of twelve tailors vying for the job.
Backstabbing and lies run rampant as the tailors compete in challenges to prove their artistry and skill. Maia's task is further complicated when she draws the attention of the court magician, Edan, whose piercing eyes seem to see straight through her disguise.
And nothing could have prepared her for the final challenge: to sew three magic gowns for the emperor's reluctant bride-to-be, from the laughter of the sun, the tears of the moon, and the blood of stars. With this impossible task before her, she embarks on a journey to the far reaches of the kingdom, seeking the sun, the moon, and the stars, and finding more than she ever could have imagined.
Steeped in Chinese culture, sizzling with forbidden romance, and shimmering with magic, this young adult fantasy is pitch-perfect for fans of Sarah J. Maas or Renée Ahdieh.
Reign of the Fallen by Sarah Glenn Marsh
rep: bisexual protagonist, wlw love interest
---
Odessa is one of Karthia's master necromancers, catering to the kingdom's ruling Dead. Whenever a noble dies, it's Odessa's job to raise them by retrieving their souls from a dreamy and dangerous shadow world called the Deadlands. But there is a cost to being raised–the Dead must remain shrouded, or risk transforming into zombie-like monsters known as Shades. If even a hint of flesh is exposed, the grotesque transformation will begin.
A dramatic uptick in Shade attacks raises suspicions and fears among Odessa's necromancer community. Soon a crushing loss of one of their own reveals a disturbing conspiracy: someone is intentionally creating Shades by tearing shrouds from the Dead–and training them to attack. Odessa is faced with a terrifying question: What if her necromancer's magic is the weapon that brings Karthia to its knees?
The Last Magician by Lisa Maxwell
rep: Chinese main character, lesbian main character, Black side characters
| read my review of book three |
---
Stop the Magician. Steal the book. Save the future.
In modern-day New York, magic is all but extinct. The remaining few who have an affinity for magic—the Mageus—live in the shadows, hiding who they are. Any Mageus who enters Manhattan becomes trapped by the Brink, a dark energy barrier that confines them to the island. Crossing it means losing their power—and often their lives.
Esta is a talented thief, and she's been raised to steal magical artifacts from the sinister Order that created the Brink. With her innate ability to manipulate time, Esta can pilfer from the past, collecting these artifacts before the Order even realizes she's there. And all of Esta's training has been for one final job: traveling back to 1902 to steal an ancient book containing the secrets of the Order—and the Brink—before the Magician can destroy it and doom the Mageus to a hopeless future.
But Old New York is a dangerous world ruled by ruthless gangs and secret societies, a world where the very air crackles with magic. Nothing is as it seems, including the Magician himself. And for Esta to save her future, she may have to betray everyone in the past.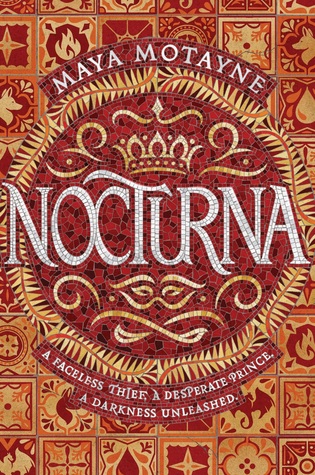 rep: ownvoices Dominican-inspired world and characters
---
To Finn Voy, magic is two things. The first: a knife to hold under the chin of anyone who crosses her. The second: a disguise she shrugs on as easily as others pull on cloaks. A talented shapeshifter, it's been years since Finn has seen her own face, and that's exactly how she likes it. But when Finn gets caught by a powerful mobster she's indebted to, she's forced into an impossible mission—steal a legendary treasure from the palace or lose her shapeshifting magic forever.
After the murder of his older brother, Prince Alfehr is first in line for the Castallan throne. But Alfie can't help but feel that he will never live up to his brother's legacy. Riddled with grief, Alfie is obsessed with finding a way to bring his brother back, even if it means dabbling in forbidden magic.
In a cruel twist of fate, Alfie's best friend is nearly killed in the crossfire of Finn's heist, and Alfie accidentally unlocks a terrible, ancient magic to save him—a magic, which, if not contained, will devour the world. Alfie and Finn race to vanquish what they have unleashed. But to do so, they each must contend with the darkness hiding in their pasts.
Set in a Latin-inspired kingdom based in part on the author's own Dominican heritage.
These Feathered Flames by Alexandra Overy
rep: lesbian protagonist and love interest
---
A queer retelling of "The Firebird," a Russian folktale
When twin heirs are born in Tourin, their fates are decided at a young age. While Izaveta remained at court to learn the skills she'd need as the future queen, Asya was taken away to train with her aunt, the mysterious Firebird, who ensured magic remained balanced in the realm.
But before Asya's training is completed, the ancient power blooms inside her, which can mean only one thing: the queen is dead, and a new ruler must be crowned.
As the princesses come to understand everything their roles entail, they'll discover who they can trust, who they can love—and who killed their mother.
Ink in the Blood by Kim Smejkal
rep: wlw protagonist, nonbinary side characters
---
A lush, dark YA fantasy debut that weaves together tattoo magic, faith, and eccentric theater in a world where lies are currency and ink is a weapon, perfect for fans of Leigh Bardugo and Kendare Blake.
Celia Sand and her best friend, Anya Burtoni, are inklings for the esteemed religion of Profeta. Using magic, they tattoo followers with beautiful images that represent the Divine's will and guide the actions of the recipients. It's considered a noble calling, but ten years into their servitude Celia and Anya know the truth: Profeta is built on lies, the tattooed orders strip away freedom, and the revered temple is actually a brutal, torturous prison.
Their opportunity to escape arrives with the Rabble Mob, a traveling theater troupe. Using their inkling abilities for performance instead of propaganda, Celia and Anya are content for the first time . . . until they realize who followed them. The Divine they never believed in is very real, very angry, and determined to use Celia, Anya, and the Rabble Mob's now-infamous stage to spread her deceitful influence even further.
To protect their new family from the wrath of a malicious deity and the zealots who work in her name, Celia and Anya must unmask the biggest lie of all—Profeta itself.
Sweet & Bitter Magic by Adrienne Tooley
rep: lesbian protagonist, bisexual protagonist
---
In this charming debut fantasy perfect for fans of Sorcery of Thorns and Girls of Paper and Fire, a witch cursed to never love meets a girl hiding her own dangerous magic, and the two strike a dangerous bargain to save their queendom.
Tamsin is the most powerful witch of her generation. But after committing the worst magical sin, she's exiled by the ruling Coven and cursed with the inability to love. The only way she can get those feelings back—even for just a little while—is to steal love from others.
Wren is a source—a rare kind of person who is made of magic, despite being unable to use it herself. Sources are required to train with the Coven as soon as they discover their abilities, but Wren—the only caretaker to her ailing father—has spent her life hiding her secret.
When a magical plague ravages the queendom, Wren's father falls victim. To save him, Wren proposes a bargain: if Tamsin will help her catch the dark witch responsible for creating the plague, then Wren will give Tamsin her love for her father.
Of course, love bargains are a tricky thing, and these two have a long, perilous journey ahead of them—that is, if they don't kill each other first.
BONUS: GOOD SCI-FI/FANTASY
Hunted by the Sky by Tanaz Bhathena
rep: ownvoices Indian-inspired world and characters
---
A riveting story of discovery, forbidden romance and idealism against all odds, set in a fantasy world inspired in part by Indian history and myth. For fans of Sabaa Tahir and Tomi Adeyemi.
Gul has spent her life running. She has a star-shaped birthmark on her arm, and in the kingdom of Ambar, girls with such birthmarks have been disappearing for years. Gul's mark is what caused her parents' murder at the hand of King Lohar's ruthless soldiers and forced her into hiding to protect her own life. So when a group of rebel women called the Sisters of the Golden Lotus rescue her, take her in, and train her in warrior magic, Gul wants only one thing: revenge.
Cavas lives in the tenements, and he's just about ready to sign his life over to the king's army. His father is terminally ill, and Cavas will do anything to save him. But sparks fly when he meets a mysterious girl–Gul–in the capital's bazaar, and as the chemistry between them undeniably grows, he becomes entangled in a mission of vengeance–and discovers a magic he never expected to find.
Dangerous circumstances have brought Gul and Cavas together at the king's domain in Ambar Fort . . . a world with secrets deadlier than their own. Exploring identity, class struggles, and high-stakes romance, Hunted by the Sky is a gripping adventure set in a world inspired by medieval India.
Fireheart Tiger by Aliette de Bodard (adult)
rep: ownvoices Vietnamese-inspired world and characters; wlw protagonist, love interest, and side character
---
Award-winning author Aliette de Bodard returns with a powerful romantic fantasy that reads like The Goblin Emperor meets Howl's Moving Castle in a pre-colonial Vietnamese-esque world.
Fire burns bright and has a long memory….
Quiet, thoughtful princess Thanh was sent away as a hostage to the powerful faraway country of Ephteria as a child. Now she's returned to her mother's imperial court, haunted not only by memories of her first romance, but by worrying magical echoes of a fire that devastated Ephteria's royal palace.
Thanh's new role as a diplomat places her once again in the path of her first love, the powerful and magnetic Eldris of Ephteria, who knows exactly what she wants: romance from Thanh and much more from Thanh's home. Eldris won't take no for an answer, on either front. But the fire that burned down one palace is tempting Thanh with the possibility of making her own dangerous decisions.
Can Thanh find the freedom to shape her country's fate—and her own?
A Song of Wraiths and Ruin by Roseanne A. Brown
rep: ownvoices Ghanaian-inspired world and characters; protagonist with anxiety
cw: violence, death of a parent, panic attacks, self harm, animal death
---
For Malik, the Solstasia festival is a chance to escape his war-stricken home and start a new life with his sisters in the prosperous desert city of Ziran. But when a vengeful spirit abducts Malik's younger sister, Nadia, as payment into the city, Malik strikes a fatal deal—kill Karina, Crown Princess of Ziran, for Nadia's freedom.
But Karina has deadly aspirations of her own. Her mother, the Sultana, has been assassinated; her court threatens mutiny; and Solstasia looms like a knife over her neck. Grief-stricken, Karina decides to resurrect her mother through ancient magic . . . requiring the beating heart of a king. And she knows just how to obtain one: by offering her hand in marriage to the victor of the Solstasia competition.
When Malik rigs his way into the contest, they are set on a course to destroy each other. But as attraction flares between them and ancient evils stir, will they be able to see their tasks to the death?
The first in an fantasy duology inspired by West African folklore in which a grieving crown princess and a desperate refugee find themselves on a collision course to murder each other despite their growing attraction.
These Violent Delights by Chloe Gong
rep: ownvoices Chinese protagonist and characters, Chinese trans girl main character, gay main character, gay Korean main character
cw: blood, violence, gore, character deaths, explicit description of gouging self (not of their own volition), murder, weapon use, insects, alcohol consumption, parental abuse
| read my reviews of book one and book two |
---
Perfect for fans of The Last Magician and Descendant of the Crane, this heart-stopping debut is an imaginative Romeo and Juliet retelling set in 1920s Shanghai, with rival gangs and a monster in the depths of the Huangpu River.
The year is 1926, and Shanghai hums to the tune of debauchery.
A blood feud between two gangs runs the streets red, leaving the city helpless in the grip of chaos. At the heart of it all is eighteen-year-old Juliette Cai, a former flapper who has returned to assume her role as the proud heir of the Scarlet Gang—a network of criminals far above the law. Their only rivals in power are the White Flowers, who have fought the Scarlets for generations. And behind every move is their heir, Roma Montagov, Juliette's first love…and first betrayal.
But when gangsters on both sides show signs of instability culminating in clawing their own throats out, the people start to whisper. Of a contagion, a madness. Of a monster in the shadows. As the deaths stack up, Juliette and Roma must set their guns—and grudges—aside and work together, for if they can't stop this mayhem, then there will be no city left for either to rule.
The Ones We're Meant to Find by Joan He
rep: ownvoices East Asian protagonists
[ out May 4, 2021 ]
---
One of the most twisty, surprising, engaging page-turner YAs you'll read this year—We Were Liars with sci-fi scope, Lost with a satisfying resolution.
Cee awoke on an abandoned island three years ago. With no idea of how she was marooned, she only has a rickety house, an old android, and a single memory: she has a sister, and Cee needs to find her.
STEM prodigy Kasey wants escape from the science and home she once trusted. The eco-cities—Earth's last unpolluted place—are meant to be sanctuary for those committed to planetary protection, but they're populated by people willing to do anything for refuge, even lie. Now, she'll have to decide if she's ready to use science to help humanity, even though it failed the people who mattered most.
For a Muse of Fire by Heidi Heilig
rep: Southeast Asian-inspired setting and characters, ownvoices bipolar protagonist, ownvoices biracial protagonist
---
A young woman with a dangerous power she barely understands. A smuggler with secrets of his own. A country torn between a merciless colonial army, a terrifying tyrant, and a feared rebel leader. The first book in a new trilogy from Heidi Heilig.
Jetta's family is famed as the most talented troupe of shadow players in the land. With Jetta behind the scrim, their puppets seem to move without string or stick a trade secret, they say. In truth, Jetta can see the souls of the recently departed and bind them to the puppets with her blood. But the old ways are forbidden ever since the colonial army conquered their country, so Jetta must never show never tell. Her skill and fame are her family's way to earn a spot aboard the royal ship to Aquitan, where shadow plays are the latest rage, and where rumor has it the Mad King has a spring that cures his ills. Because seeing spirits is not the only thing that plagues Jetta. But as rebellion seethes and as Jetta meets a young smuggler, she will face truths and decisions that she never imagined—and safety will never seem so far away.
Heidi Heilig creates a world inspired by Asian cultures and French colonialism.
Ignite the Stars by Maura Milan
rep: ownvoices East Asian-coded protagonist
| read my review of book two here |
---
Everyone in the universe knows his name. Everyone in the universe fears him. But no one realizes that notorious outlaw Ia Cōcha is a seventeen-year-old girl.
A criminal mastermind and unrivaled pilot, Ia has spent her life terrorizing the Olympus Commonwealth, the imperialist nation that destroyed her home. When the Commonwealth captures her and her true identity is exposed, they see Ia's age and talent as an opportunity: by forcing her to serve them, they will prove that no one is beyond their control.
Soon, Ia is trapped at the Commonwealth's military academy, desperately plotting her escape. But new acquaintances—including Brinn, a seemingly average student with a closely-held secret, and their charming Flight Master, Knives—cause Ia to question her own alliances. Can she find a way to escape the Commonwealth's clutches before these bonds deepen?
Girls of Paper and Fire by Natasha Ngan
rep: ownvoices Asian-inspired world and characters, lesbian protagonist, wlw side character/love interest
tw: violence and sexual assault
| read my reviews of book one and book two|
---
Each year, eight beautiful girls are chosen as Paper Girls to serve the king. It's the highest honor they could hope for…and the most cruel.
But this year, there's a ninth girl. And instead of paper, she's made of fire.
In this lush fantasy, Lei is a member of the Paper caste, the lowest and most oppressed class in Ikhara. She lives in a remote village with her father, where the decade-old trauma of watching her mother snatched by royal guards still haunts her. Now, the guards are back, and this time it's Lei they're after–the girl whose golden eyes have piqued the king's interest.
Over weeks of training in the opulent but stifling palace, Lei and eight other girls learn the skills and charm that befit being a king's consort. But Lei isn't content to watch her fate consume her. Instead, she does the unthinkable–she falls in love. Her forbidden romance becomes enmeshed with an explosive plot that threatens the very foundation of Ikhara, and Lei, still the wide-eyed country girl at heart, must decide just how far she's willing to go for justice and revenge.
amazing character arc / amazing prose
rep: ownvoices Korean setting and characters
---
After a great war, the East Pacific is in ruins. In brutal Neo Seoul, where status comes from success in combat, ex-gang member Lee Jaewon is a talented pilot rising in the ranks of the academy. Abandoned as a kid in the slums of Old Seoul by his rebel father, Jaewon desires only to escape his past and prove himself a loyal soldier of the Neo State.
When Jaewon is recruited into the most lucrative weapons development division in Neo Seoul, he is eager to claim his best shot at military glory. But the mission becomes more complicated when he meets Tera, a test subject in the government's supersoldier project. Tera was trained for one purpose: to pilot one of the lethal God Machines, massive robots for a never-ending war.
With secret orders to report on Tera, Jaewon becomes Tera's partner, earning her reluctant respect. But as respect turns to love, Jaewon begins to question his loyalty to an oppressive regime that creates weapons out of humans. As the project prepares to go public amidst rumors of a rebellion, Jaewon must decide where he stands—as a soldier of the Neo State, or a rebel of the people.
Pacific Rim meets Korean action dramas in this mind-blowing, New Visions Award-winning science fiction debut.
There Will Come a Darkness by Katy Rose Pool
rep: gay protagonist, bisexual protagonist, brown protagonist
| read my reviews of book one and book two |
---
The Age of Darkness approaches.
Five lives stand in its way.
Who will stop it… or unleash it?
For generations, the Seven Prophets guided humanity. Using their visions of the future, they ended wars and united nations―until the day, one hundred years ago, when the Prophets disappeared.
All they left behind was one final, secret prophecy, foretelling an Age of Darkness and the birth of a new Prophet who could be the world's salvation . . . or the cause of its destruction. As chaos takes hold, five souls are set on a collision course:
A prince exiled from his kingdom.
A ruthless killer known as the Pale Hand.
A once-faithful leader torn between his duty and his heart.
A reckless gambler with the power to find anything or anyone.
And a dying girl on the verge of giving up.
One of them―or all of them―could break the world. Will they be savior or destroyer?
rep: bisexual protagonist, lesbian protagonist
| read my reviews of book one and book two |
---
After the War of Kinds ravaged the kingdom of Rabu, the Automae, designed to be the playthings of royals, usurped their owners' estates and bent the human race to their will.
Now Ayla, a human servant rising in the ranks at the House of the Sovereign, dreams of avenging her family's death…by killing the sovereign's daughter, Lady Crier.
Crier was Made to be beautiful, flawless, and to carry on her father's legacy. But that was before her betrothal to the enigmatic Scyre Kinok, before she discovered her father isn't the benevolent king she once admired, and most importantly, before she met Ayla.
Now, with growing human unrest across the land, pressures from a foreign queen, and an evil new leader on the rise, Crier and Ayla find there may be only one path to love: war.